5 Tips to Improve Your Home's Efficiency This Fall
Along with changing leaves, cozy sweaters and pumpkin spice everything, fall means cooler temperatures. During this brief respite between the heat of the summer and cold of the winter, now is the perfect time to make your home more energy efficient.
Even if you're mostly remaining at home due to the COVID-19 pandemic or not able to make significant financial investments in energy efficiency at this time, there are still many impactful steps that you can take to reduce your home's energy consumption.
Here are five ways to improve your home's energy efficiency this fall:
1. Stop air leaks with weatherstrips, caulk and insulation
If your home has air leaks around doors and windows or in the attic, you may be wasting a considerable portion of the heat that your HVAC system is producing. The fall is the ideal time to fix these leaks before the coldest weather of the year arrives.
Caulking and weather-stripping are two easy ways to seal leaks. Caulk is used for cracks and openings around stationary features, such as door and window frames. Weatherstripping, on the other hand, is used to seal components that move, such as doors and windows. These simple DIY tasks may be able to save you up to 20 percent on your heating bills!
When temperatures drop, having a proper insulation is also very important. For a minimal cost, you can upgrade the insulation in your crawlspaces, basements and attics. If you haven't had an expert check your insulation in recent years, it may be a good time for an audit.
2. Maintain your heating system before the coldest weather arrives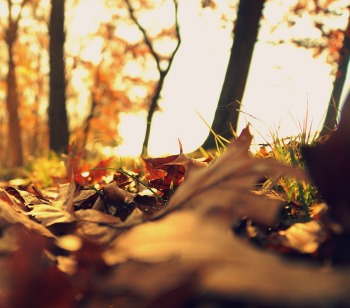 Before the coldest weather begins to hit your area, it's a good idea to schedule a tune up of your heating system. Since heating is such a large part of your home's energy usage, an HVAC technician can make sure your system is in good working order for the cold ahead. This maintenance helps prevent breakdowns and maximize energy efficiency.
There are also steps that you can take without a technician. You can check your home's air filters and easily replace them if necessary. A clogged filter will cause your HVAC fan to work harder, leading to energy waste. You can also check for leaks in your air ducts. While your system is running, feel along the ductwork in your basement and attic. You can patch a small leak with aluminum tape; however, if you notice something out of the ordinary, you may want to call a technician.
3. Optimize your thermostat usage for major energy savings
Space heating is one of the largest energy expenses in any home, so before winter rolls in, you should take steps to optimize your thermostat use. During colder weather, the U.S. Department of Energy suggests setting the thermostat to 68°F while you're awake and at home for optimum efficiency.
However, when you are asleep or out of the home, you can lower your thermostat just a few degrees and save even more on your bills. By turning your thermostat back 7°-10°F for eight hours a day from your normal setting, you can expect to save about 10 percent on heating.
If you're interested in using smart home technology to maximize efficiency, you should seriously consider purchasing a smart thermostat. These devices can automate a heating schedule based on your inputs or habits and can be adjusted from your smartphone wherever you are. Smart thermostats can help you save while maintaining your home's comfort.
4. Replace your old light bulbs with energy-efficient LEDs
One of the most proven ways to lower your home's energy usage – in any season – is upgrading your lighting to LED bulbs. If you haven't taken this important step yet, now is a great time to act.
Lighting is a main source of electricity usage at home (around 15 percent), and modern LED bulbs use at least 75 percent less electricity than incandescent bulbs, according to the U.S. Department of Energy. Plus, they can last 25 times longer, so it could be over five years before you have to think about replacing them again.
In addition, the cost of these bulbs has gone down considerably in the past few years while the quality of light and the variety of options have both improved. With costs at the current level, your new LED bulbs will pay for themselves in no time.
5. Change the direction of your fan to warm your home
Did you know that you can change the direction of your ceiling fans? While everyone's familiar with the cooling effect of fans during hot weather months, not everyone knows that they can also help keep your home comfortable – and costs down – during cold weather months.
Before cooler temperatures arrive to your area, make sure to switch your fan to run clockwise and turn it on its lowest speed. This will pull cooler air toward your ceiling, which will push down the warmer air that collects at the top of a room. According to the U.S. Department of Energy, you can save up to 15 percent on your energy bills with this little-known trick.
With the heat of summer now behind us and the cold of winter ahead, the fall is the perfect time to improve your home's energy efficiency. By taking a few simple steps now, when the weather's still mild, you can save quite a bit on your power bills in the months ahead.
Looking for additional steps you can take to be more energy efficient around your home? Read our Ways to Save on Energy fact sheets here!